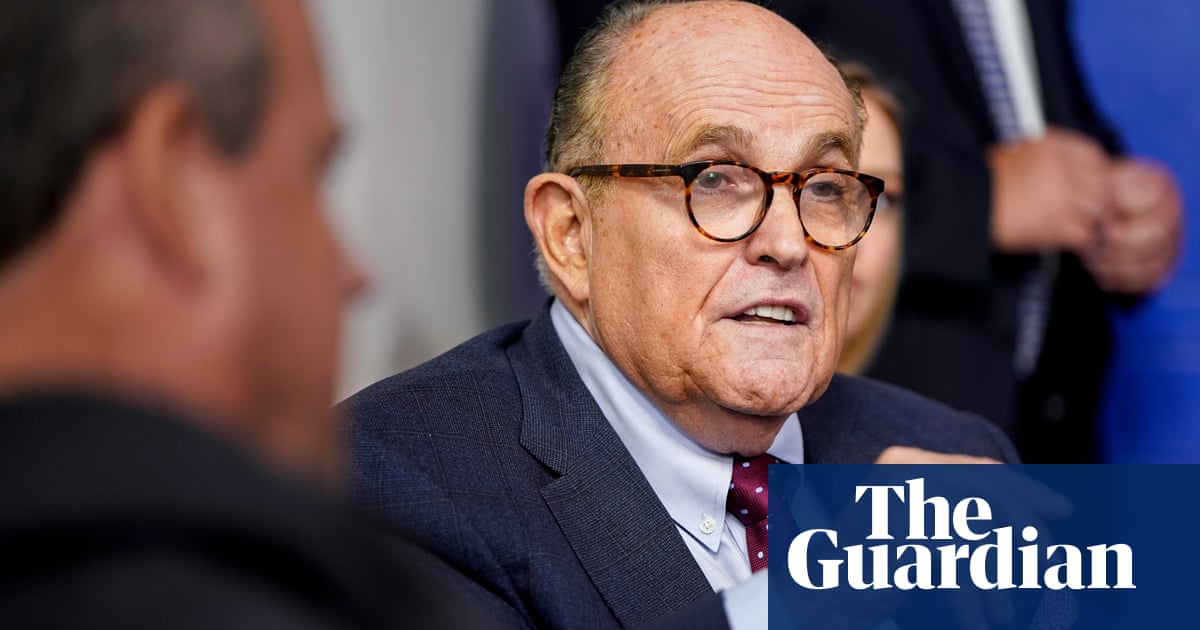 Trump tweets that Giuliani, 76, has tested positive
President: 'Get better soon Rudy, we will carry on!!!'
Donald Trump's personal attorney, Rudy Giuliani, has tested positive for Covid-19, the president tweeted on Sunday.
Giuliani, 76 and a former mayor of New York City, has been leading the fight to overturn the president's election defeat by Joe Biden, through lawsuits in battleground states.
Mike Nova's favorite articles on Inoreader